Top 10 Best Vape Shops in Austin, TX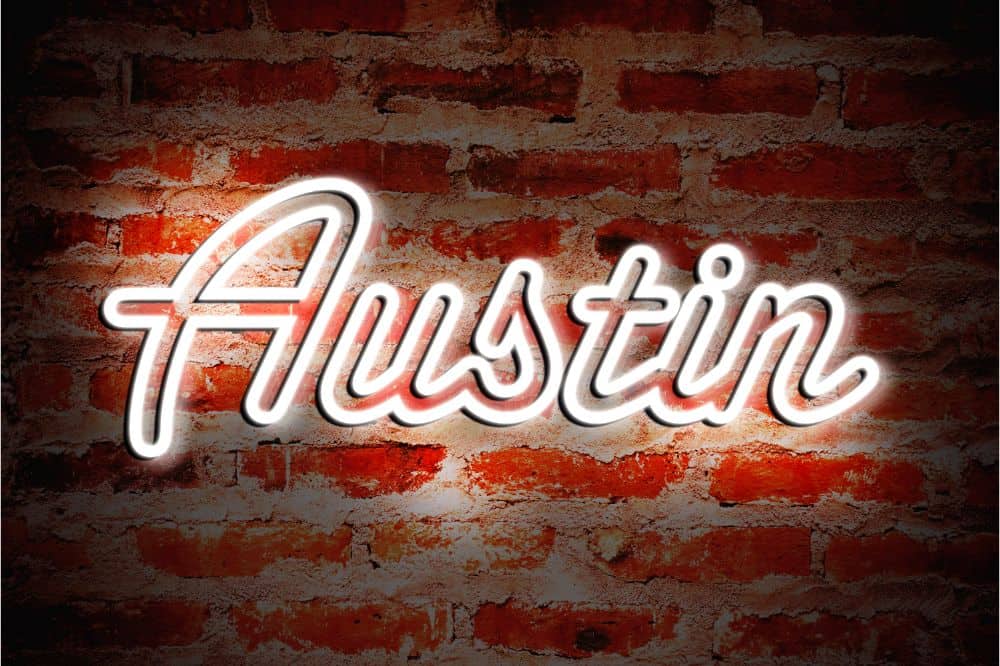 As any vaper knows, it's always important to know where to go for the best vaping accessories, and shopping for new gear in a high-quality vape shop is a pleasure since you can also peruse the latest releases and check out the most recent developments in the vaping world.
If you live in Austin, you're spoilt for choice since the city has a wealth of exceptional vaping stores – and to help you find one near you, in this post, we give you our picks for the 10 best vape shops in Austin.
The 10 Best Vape Shops in Austin, TX
1. Cloud Counter Vapor & CBD
Cloud Counter is a vape shop with a huge range of flavors on offer, so if you're interested in trying something new, this could be the place to find it. Furthermore, they also have a special testing section, and the staff are always on hand to help you find the perfect product for you.
Along with over 250 different vaping flavors, they also carry an extensive range of both vaping and CBD products, including CBD oil, gummies and pet treats.
All of this is housed in a modern and sleek yet welcoming store, and the staff who work there pride themselves on always offering exceptional customer service – all of which combines to make this one of the very best vape shops in Austin.
Address: 10001 S I-35 Frontage Rd Suite 220, Austin, TX 78747
Phone: 512-920-2205
Opening hours: Mon-Sat – 10.30 am-8 pm, Sun – 11 am-7 pm
Website: https://cloudcountervapor.com
2. Drip n Rip Vapes
Another vape shop with an extensive range of vaping and CBD products, Drip n Rip is a big favorite with vapers in Austin.
As well as an almost mind-boggling selection of top-quality e-juice products made with US ingredients, this place is notable for its incredibly friendly, helpful and knowledgeable staff.
This means if you're new to CBD or vaping, there'll always be someone on hand who's more than happy to answer all your questions and guide you in the right direction.
What makes this place even better is the vaping lounge, an area where you can sit and vape and even drink a beer or play a game of darts.
In short, if you're a vaper in Austin and you haven't discovered this place yet, you'd do well to make visiting the store a high priority. They also have several other locations around town, so you shouldn't have far to go to reach your nearest one.
Address: 1921 Cedar Bend Dr Unit C-104, Austin, TX 78758
Phone: 512-215-9683
Opening hours: Mon-Sat – 10am-8pm, Sun – 12pm-6pm
Website: https://dripnripvapes.com
3. The Vapor Studio
The Vapor Studio opened its doors back in December 2014, and since then, this vape shop has established itself as one of the best in town.
They carry vaping products from all major brands, offering a wide range of products at highly competitive prices – you'd struggle to find much lower prices for the same products anywhere in Austin. They're also known for selling some of the tastiest in-house juices in the city.
The service here is always friendly and helpful, so if you're not quite sure what you want, somebody will be there to give you all the suggestions and advice you need.
The vibe is laidback and welcoming too, so if you're a vaping newbie, they'll put you at ease, making sure you feel right at home from the minute you walk through the door.
Address: 11139 N Interstate 35 Frontage Rd Suite 176, Austin, TX 78753
Phone: 512-832-8277
Opening hours:    Mon-Fri – 10am-8pm, Sat – 10am-7pm, Sun – 12pm-6pm
Website: https://thevaporstudio.com
4. Austin Vape and Smoke
Austin Vape and Smoke started in 2012, and they now have three locations in Austin, allowing them to offer a wide range of high-quality vaping, smoking, CBD and kratom products to discerning customers across the city.
Specifically in terms of vaping, you can expect to find the full range of e-liquids, vaporizers, vape juices, batteries and just about anything else you can think of – and they're all sold for surprisingly reasonable prices too.
Another big positive when it comes to this vape shop is its convenient opening hours – it's open from 9am to 9pm every day, so you can drop by and pick up whatever you need, even when many other vape shops are closed.
5. Cloudhouse Vapor
Another vaping shop with long and convenient opening hours, Cloudhouse Vapor has a unique vibe created by the clean, minimalist interior that immediately lets you know that this is a highly professional business.
The staff in the shop are all experienced and passionate vapers themselves, so they have all the answers you need about the products they sell – and they also offer special promotions such as giving you a fourth bottle free when you buy three bottles of in-house juice.
6. Double Apple Smoke & Vape Shop Austin
Double Apple claims to carry the largest range of vaping and smoking products in the whole of Austin, and if these are things you enjoy, a visit to the shop is like stepping into a wonderland.
With such a wide range of products available, things could easily become overwhelming – but the shop's friendly and attentive staff are always on hand to help you find just what you're looking for.
Double Apple has just opened a second location in the city, and they're open from 10am to 10pm every day – so if you're a fan of smoking or vaping, it's now even easier to check out their hugely impressive range.
Address: 500 E Ben White Blvd d800, Austin, TX 78704
Phone: 512-401-3122
Opening hours: Daily 10am-10pm
7. Drip City
For a wide range of the best products from all your favorite vape brands, Drip City is another shop that should be high on your list of places to check out.
As in all good vape shops, the staff are friendly and helpful, ready to give you advice on which products you are likely to enjoy.
They also offer CBD, smoking and kratom products, so you'll be able to find everything you need all under one roof. Even better, they have a generous rewards system, allowing you to save money by becoming a regular customer in their store.
Address: 6705 US-290 #604, Austin, TX 78735
Phone: 512-363-5272
Opening hours: Sun-Thu – 9am-9pm, Fri – 10am-10pm, Sat – 9am-11pm
8. Create A Cig – Cedar Park
Launched in 2012, Create A Cig has gone on to become one of the largest vape chains in the US. They are known for offering a wide range of vaping products at reasonable prices, and they have a loyalty scheme that allows you to pick up extra stuff for free.
As well as their vaping products, they carry the full range of smoking paraphernalia, CBD products and kratom, and the friendly staff and welcoming vibe will make this a place where you feel comfortable asking for advice or shopping for whatever you need.
As well as the Cedar Park branch, Create A Cig has several other locations in the city.
Address: 11416 Ranch Rd 620 N Unit H, Austin, TX 78726
Phone: 512-992-5525
Opening hours: Mon-Sat 9am-9pm, Sat – 10am-8pm
Website: https://createacig.com/
9. Pineapple Xpress Smoke Shop
One of the most popular vape shops in Austin, Pineapple Xpress will surprise you with the vast range of vaping products they carry.
In addition, the staff pride themselves on their extensive knowledge about the products they sell, and they go out of their way to make you feel comfortable asking any questions you have and to help you in any way they can.
They also have a worthwhile fidelity program, which makes it a no-brainer to return to this shop again and again for all your smoking and vaping needs – and once they discover this shop for the first time, that's exactly what many of their customers do!
Address: 3403 Guadalupe St, Austin, TX 78705
Phone: 512-551-3377
Opening hours: Sun-Thu – 8am-12am, Fri-Sat – 8am-1am
Website: https://pine-applexpress.com
10. iVape ATX Cedar Park
A conveniently located store selling high-quality vaping and CBD products, iVape ATX is worth a visit for experienced vapers and novices alike.
They carry all the vaping accessories you need from all the most recognizable brands, and the management has gone out of its way to make the whole experience of shopping in the store as enjoyable as possible – right down to the stylish design and tasteful artwork on display.
The staff are amazingly helpful and friendly too, always going above and beyond what is expected of them to help their customers.
So in short, this is another vape shop that is well deserving of its place on any list of Austin's best.
Many places to go for all your vaping needs
As we've seen, in Austin, there's no shortage of places to go for fans of vaping, and many of the shops run loyalty schemes to keep customers coming back.
However, it can be fun to check out new places too – and with the vape shops on our list, now you know some of the top places to head.