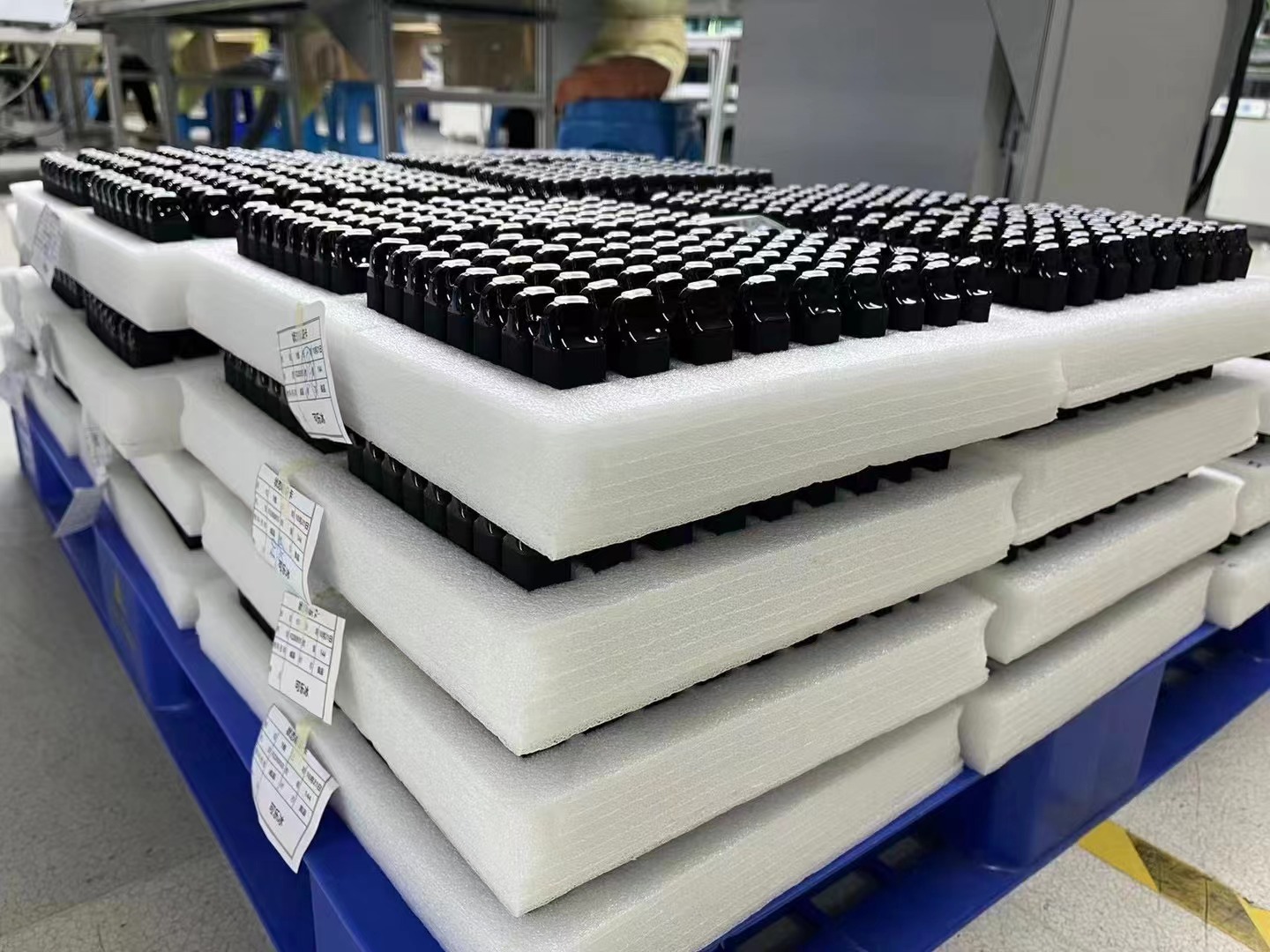 Vaping has exploded in popularity over the past decade, offering an alternative to traditional tobacco cigarettes. Hundreds of companies now produce vaping devices and e-liquids in a rapidly growing market.
With so many brands to choose from, it can be hard for vapers to identify the truly top manufacturers. This article will highlight 10 of the best vape companies based on product quality, innovation, customer satisfaction, and industry reputation.
Best Vape Manufacturers
Rosewoodatx Vape is your premier one-stop disposable vape manufacturer dedicated to innovation, quality, and customer satisfaction. Founded in Shenzhen, China in 2017, Rosewoodatx Vape has rapidly grown into a leading global producer of disposables, pod systems, cartridges, vape pens, and e-liquids. With state-of-the-art facilities, experienced R&D, and rigorous quality control, Rosewoodatx Vape delivers exceptional vape products you can trust.
Their commitment to customization and competitive pricing allows for tailored vapes at reasonable costs. Partner with Rosewoodatx Vape for high-quality, customizable vaping solutions manufactured by a team devoted to your complete satisfaction.
Produced by tobacco giant RJ Reynolds, Vuse has secured its spot as the top vape brand in convenience stores and gas stations. Models like the Solo, Alto, and Vibe are designed for ease of use, with magnetic or snap-in pods for mess-free cartridge changes.
Customizable features let users control the vapor output to their desired setting. Flavor options like melon, mint, and rich tobacco provide a smooth and satisfying nicotine experience. Vuse e-liquids utilize nicotine salts and tamper-proof technologies to deliver consistent flavor and vapes. As a Big Tobacco backed brand, Vuse has the resources and distribution to compete as a leading retail vape manufacturer.
SMOK is a vaping pioneer, having steadily built market share since 2010 with a constant stream of innovations. One of their most popular devices is the Nord pod system, combining the convenience of pods with the performance of a vape mod.
SMOK also manufactures sought-after atomizers like the TFV16, known for huge vapor production. Devices like the SMOK Scar P5 allow for incredible customization via temperature control, wattage adjustment, and sub ohm coils. SMOK caters to vapers of all experience levels, from beginners to cloud-chasing enthusiasts.
Their patented technologies like the RPM coils optimize both flavor and vapor production. With an extensive catalog of mods, pens, and atomizers, SMOK remains on the cutting edge of vaping technology.
Founded in 2015, Vaporesso focuses on introducing vape innovations for enhanced safety and quality. Their OMNI Board Mini smart chip allows precise temperature control for smooth, customized hits. The NRG SE tank features the GT Coil system, designed to maximize e-juice flavor transmission.
Popular models like the Luxe mod and SKRR tank are built for cloud chasing performance. Vaporesso aims to reduce waste with eco-friendly designs like their reusable GTX coil system. From pod vapes to box mods and all-in-one kits, Vaporesso offers quality options across device categories and price points. Their combination of style, performance, and safety features appeal to intermediate and advanced vapers.
Aspire was one of the early pioneers in vape manufacturing starting in 2013. Their wide range of products cover all vaping experience levels. Simple pod systems like the Nautilus AIO are perfect for new vapers, while advanced mods like the Speeder cater to cloud chasers.
Aspire's Atlantis line of tanks are designed for sub-ohm vaping, and feature innovations like adjustable airflow and high capacity Pyrex glass. Their Zelos kit is an integrated mod and tank system made with durable stainless steel. Aspire also manufactures vape batteries and chargers. Across their devices, Aspire utilizes technology like adjustable wattages and leakproof coils to optimize performance. Their quality and innovation keep Aspire in the top tier of vape manufacturers.
This California company has earned a reputation for producing high-end vapes with excellent craftsmanship. Devices are assembled by hand and tested for quality assurance. Their vapes consistently win industry awards for design and performance.
The K-Box line features variable voltages and session options for customized vaping. Specialized models like the K-Vape Pro create huge vapor clouds for dry herb vaping. Kandypens uses medical grade stainless steel and butane torches for superior vape construction.
With artful designs and vapor-focused engineering, Kandypens targets connoisseur vapers wanting bespoke devices. Their excellent customer service and product warranties cement their reputation as a top vape manufacturer.
HorizonTech is quickly making a name by specializing in advanced sub-ohm tank systems for superior flavor and vapor production. Their Falcon line is legendary for its triple mesh coil design that optimizes heating while reducing hot spots.
The Falcon King tank has a large e-juice reservoir and slots for customization. Smart temperature controls prevent dry hits and e-liquid waste. Pod-focused models like the Magico allow easy transition between flavors. HorizonTech also makes quality mods like the Arco II and Ares II. Focusing on high-end tanks and mods, HorizonTech has carved an edge in the market catering to intermediate and advanced vapers.
GeekVape aims to make innovative vape technologies usable for every experience level. The Aegis line is a top seller due to its impressive durability and waterproof, shockproof casing. For new vapers, the GeekVape Frenzy pod system is easy to use while allowing vapor output control.
GeekVape is known for perfecting vape coils – the Zeus sub-ohm tank uses porous ceramic coils for maximized e-juice absorption and huge flavor. The Loop RDA has an angled airflow system to produce dense yet smooth vapor. GeekVape caters to cloud-chasers with advanced mods, while also meeting beginner needs with simple pod systems. Their goal of high performance vapes for every user fuels their innovation.
VooPoo has skyrocketed from an unknown Chinese brand to a vaping powerhouse in just a few years. A key factor driving their success is the Gene chip technology, which enables precise power and temperature control in devices like the Drag S. VooPoo's Vinci line of pod mods combines the convenience of pods with advanced personalization and controls.
The VMATE tank has a handy top-fill system and leak-resistant locking mechanism. For cloud-chasers, the Voopoo Too 180W mod allows adjustment down to 0.1 watt increments. With excellent quality at affordable prices, VooPoo has succeeded in bringing innovation to the masses across all vaper skill levels.
Dinner Lady is regarded by many vape experts as the top e-liquid brand, thanks to their incredible fruit and dessert flavors. Their Cornflake Tart e-juice perfectly balances tart and creamy. The Strawberry Custard has rich vanilla cake undertones mixed with ripe strawberry.
Their Lemon Tart e-liquid is deliciously authentic. Dinner Lady uses only pharmaceutical-grade ingredients for clean, smooth hits. Both nicotine salt and freebase options are available. While they don't manufacture hardware, Dinner Lady's partnership with multiple mod companies has led to some of the best flavor production. For vapers who prioritize taste, Dinner Lady is a must-try.
Conclusion
The vaping industry has seen tremendous growth and technology improvements over the past decade. But only a select few manufacturers have risen to the top, delivering exceptional products year after year. Companies like JUUL, Vaporesso, and GeekVape have forged new ground in vape design and engineering. Meanwhile, e-liquid brands like Dinner Lady obsess over perfecting flavors.
By consistently creating quality devices and liquids that keep vapers coming back, these 10 brands solidify their status as the best of the best in an ever-evolving market. As the industry matures, vapers can count on their continued innovation and commitment to excellence.