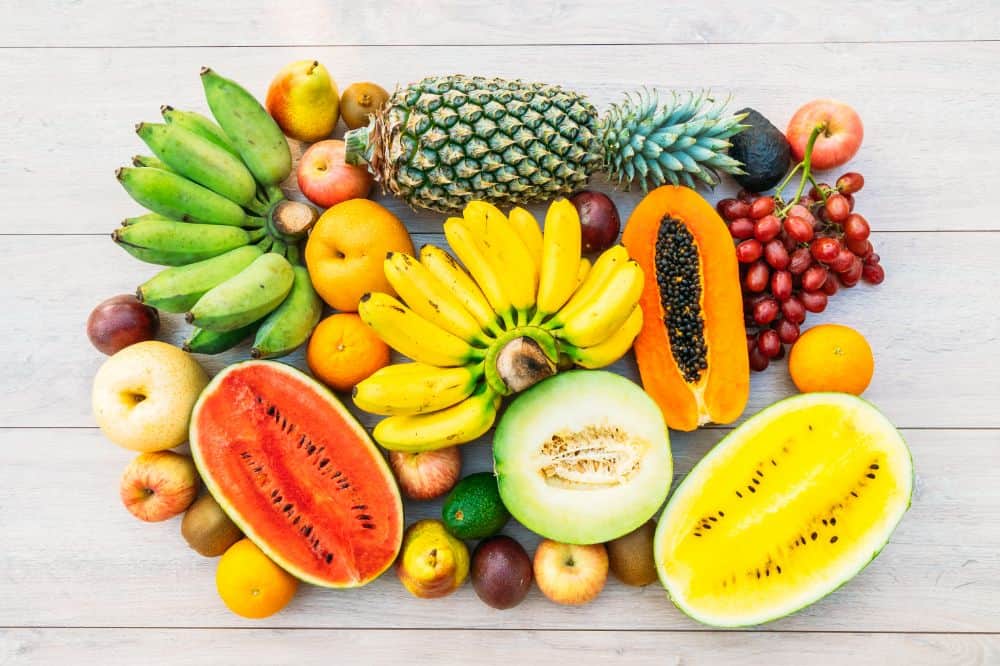 In the rapidly evolving world of disposable vapes, standing out requires innovation. Since bursting onto the scene in 2022, SPIRITBAR has quickly established itself as a rising star thanks to their meticulous focus on delivering unmatched flavor experiences.
But what exactly makes SPIRITBAR's approach to flavors so unique? In this in-depth look, we'll explore how SPIRITBAR is redefining disposable vape flavors – from their development process and ingredients to the tailored pairings with specific devices.
Whether you're new to SPIRITBAR or a devoted fan, read on to learn how unmatched dedication to flavor is propelling this brand's meteoric success.
Overview of SPIRITBAR Vape
First, let's recap background on SPIRITBAR for those less familiar with this quickly growing disposable vape brand:
Founded in 2022 by vape manufacturer KISME.Co
Known for stylish, unique vape themes like samurai and pirate
Two core models: Jack's Flask (9000 puffs) and Katana (10000 puffs)
Pre-filled with nicotine salt e-liquids in various flavors
Sold exclusively through the official website currently
Flavors tailored to complement device themes
With their meticulously crafted flavors at the core of the experience, SPIRITBAR has ignited a passionate fanbase almost overnight. Now let's see how they're redefining the flavor journey.
How SPIRITBAR Approaches Flavor Development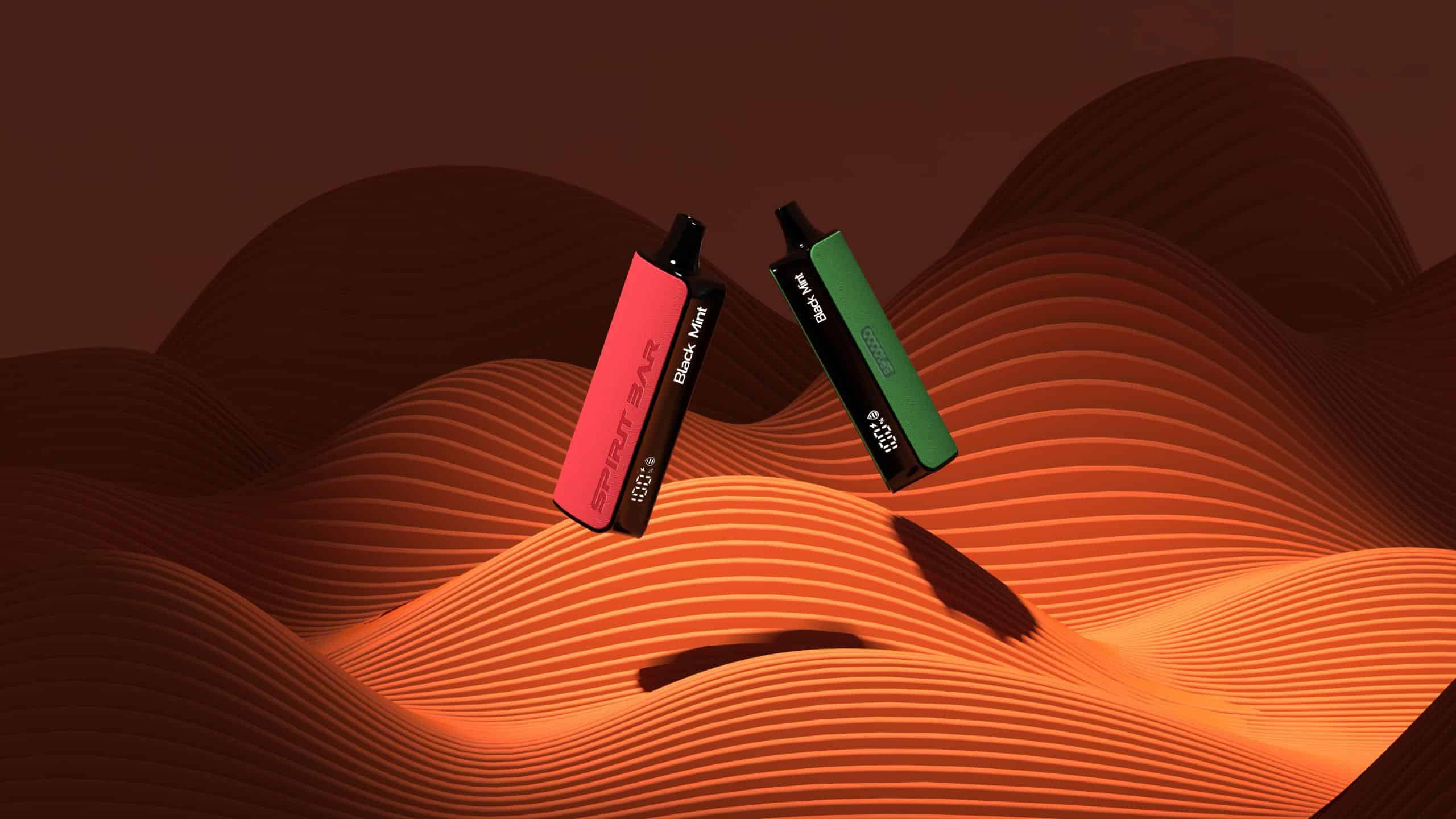 Unlike many competitors churning out familiar stale flavor profiles, SPIRITBAR takes an almost artistic approach to crafting their e-juice varieties.
Their expert in-house R&D team carefully selects and combines ingredients to build flavors that balance excitement with subtlety. The goal is bolder experiences that remain smooth and satisfying.
Extensive lab trial and error result in polished renditions of classic flavor profiles. Attention to nuance sets SPIRITBAR flavors apart from one-dimensional, artificial competitors.
They perfect the formula on advanced mixing equipment for consistency across production batches. Strict ingredient controls and steeping result in robust flavors optimized for their hardware.
This meticulous development style allows SPIRITBAR to elevate flavors beyond just replicating common profiles. The flavors tell stories and set moods complementing the unique device themes.
Tailored Flavors for Signature Themes
What truly sets SPIRITBAR apart is how their flavors integrate with specific device aesthetics and experiences.
For example, the Jack's Flask pirate-inspired disposable features fruit-based flavors like Blueberry Raspberry Pomegranate, Grape Ice, and Strawberry Watermelon that evoke senses of adventure, exploration and swashbuckling pirate life.
Similarly, the Katana samurai-themed disposable utilizes flavors including California Cherry, Black Mint, and Blue Razz Ice that impart subtly rich yet refined vaping experiences inspired by noble samurai culture.
Rather than a generalized lineup, SPIRITBAR tailors their compact but high-quality flavor assortment to resonate with the aesthetic of each disposable model. This showcases how their flavors are intentionally crafted to complement the vibe and ethos of the paired device.
While the flavor catalog is focused, each e-juice aims to provide an experience connected to the disposable's unique style and spirit. By aligning flavors with specific product themes, SPIRITBAR creates a more immersive and well-rounded vaping experience from device to juice.
Ingredients That Make the Flavors Shine
The R&D team meticulously sources premium-grade ingredients to construct the layered flavor experiences. This includes:
Nicotine Salts – Smoother nic salts instead of harsh freebase nicotine.
PG/VG – Optimized blends for viscosity, throat feel and vapor.
Sweeteners – Measured sweetness for just enough pop.
Food-Grade Flavorings – Highest purity natural and artificial flavor components.
By using only Grade A ingredients regulated for consumption, SPIRITBAR achieves maximum flavor purity and intensity.
No diluted concoctions – the proportions are tuned to really make the flavors sing. This results in authentic, dimensional flavor akin to a craft e-juice lab.
How Flavors Enhance the Overall SPIRITBAR Experience
It's not just the flavors alone that set SPIRITBAR apart – it's how they complement the overall product experience:
Satisfying Texture – Viscosity balanced for oozing pods that wick and flow perfectly.
Optimized Devices – Vapor pathways engineered to really make flavors bloom.
Draw Activation – Easy draw-based firing lets flavors come through naturally.
Curated Selection – Focused flavor lineups avoid mediocre filler varieties.
Lab Testing – On-site testing during production ensures consistent quality.
By holistically integrating flavors into the entire product lifecycle, every component works in harmony. This enhances the entire flavor experience beyond just the e-juice alone.
Examples of Popular SPIRITBAR Flavor Profiles
SPIRITBAR keeps flavor selections focused to perfect specific interesting profiles versus offering a laundry list.
Here are some examples of their standout flavor varieties:
Jack's Flask Pirate Edition
Watermelon Ice – Chilled watermelon blended with invigorating menthol frost.
Blueberry Ice – Sweet blueberry with an icy arctic blast.
Blueberry Raspberry Pomegranate– A treasure trove of juicy berries.
Grape Ice – Crisp grape refreshed by cooling mint.
Peach Mango Watermelon – Sun-ripened peach, mango and melon.
Strawberry Watermelon – A double dose of fruit flavor.
Pineapple Mango Ice– Exotic mango infused with stimulating menthol.
Pomelo Pear Grape – An intriguing blend of three fruits.
Katana Samurai Edition
Watermelon Ice – Chilling watermelon menthol.
Strawberry Mango – Sweet strawberry and tropical mango.
Super Berry – Blackberry, blueberry and raspberry united.
California Cherry – Sun-kissed cherry evoking floral blooms.
Black Mint– Bracing and cool mint.
Peach Mango Watermelon – Fruity tropical medley.
Blue Razz Ice – Cooling raspberry mint.
Strawberry Ice – Frosted strawberry.
How Flavors Set SPIRITBAR Apart from Other Brands
While upstart disposable brands all offer flavors, SPIRITBAR differentiates themselves by taking a craft approach. Here's how they set themselves apart:
Smaller selection focused only on signature flavors, not endless generic options
Flavors designed specifically to complement each hardware device
Unexpected flavor profile combinations not copied from rivals
Use of high-end ingredients for depth, authenticity and smoothness
Extensive internal testing and tweaking to perfect every nuance
Elevated flavor experience on par with top e-juice brands rather than typical disposables
By emphasizing flavor so intensely as a core brand pillar, SPIRITBAR succeeds where competitors treating flavors as an afterthought fail.
Feedback on SPIRITBAR Flavors from Actual Users
Beyond the brand's own process and claims, what do actual vapers think about the taste experience of SPIRITBAR flavors?
Here is feedback on flavors from real users:
"The Blueberry Ice flavor is so refreshing. The blueberry sweetness combined with the icy menthol really hits the spot!"
"Berry Medley has the perfect blend of blueberry, raspberry, and pomegranate flavors. One of my new favorites!"
"Grape Ice is an amazing grape vape. The minty menthol adds the perfect amount of cooling flavor."
"Tropical Trio Peach Mango Watermelon is super juicy and fruity. It really captures that tropical vibe I love!"
The consensus is that the focus on flavor innovations pays off with exciting new flavor experiences you can't get elsewhere. Users agree – SPIRITBAR flavor hype is real!
Will Non-Nicotine Flavors Be An Option?
For users focused on zero-nicotine vaping, one question is whether SPIRITBAR will offer flavors without nicotine?
Currently, all flavors contain nicotine salts. But the brand recognizes demand for non-nicotine varieties.
Once supply chain hurdles are smoothed out, SPIRITBAR plans to offer select flavors in:
0mg Nicotine Strength – No nicotine, just flavor.
Adjustable Nicotine – Choose preferred nic strength like 0, 3, 5%.
This will expand their appeal to users exploring nicotine-free vaping for flavors alone.
While not yet available, it appears to be on the product roadmap as the brand evolves.
Pros and Cons of SPIRITBAR Flavors
Let's summarize the key positives and negatives of the SPIRITBAR flavor experience:
Pros
Unique flavor innovation not copying competitors
Tailored to complement specific devices
Meticulous ingredient sourcing and mixing
Optimized for smoothness and satisfaction
Craft e-juice level quality
Balances exciting flavors with subtlety
Constant development of new options
Cons
Currently limited flavor selection
All contain nicotine (for now)
No user customization (yet)
Subjective user taste preferences vary
For those valuing genuine flavor innovation, few brands can match the uniqueness of the SPIRITBAR catalog tailored specifically device-by-device.
Conclusion
In the crowded disposable vape space, standing out on flavor requires extreme dedication to quality and innovation. By treating flavor as an art form unto itself directly tied to the hardware experience, SPIRITBAR has rapidly emerged as an exciting young brand.
From the careful ingredient sourcing to the meticulous flavor testing and pairing with beautifully designed devices, every aspect cohesively creates a satisfying user experience.
While flavor preferences are inherently subjective, few could accuse SPIRITBAR flavors as uninteresting or forgettable. The brand promises users won't just taste the difference, but feel transported – a lofty goal they adeptly achieve.
For disposable vape users chasing flavor innovation, not fruitlessly trying to capture past glory, SPIRITBAR presents an enticing opportunity to expand their horizons. The proof is in the exceptional user feedback.
By putting flavor at the absolute center of their ethos unlike competitors treating it as an afterthought, this rapidly rising star promises to only gain devotees. For a truly unique flavor experience matching the exceptional device designs, SPIRITBAR makes a compelling case to become every vaper's new obsession.